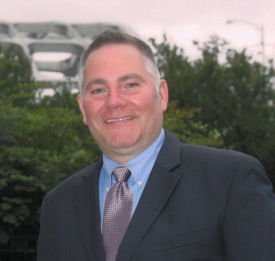 Trustee, NCCF
Selma, Alabama
Chad McEachern is the 8th Director of the Edmundite Missions. He raises critically needed funds to sustain outreach efforts for the poor, coordinates development efforts, builds new initiatives and develops strategies which feed, clothe, shelter and educate the needy in the Deep South. McEachern promotes and builds relationships that engage others in the ongoing task of evangelization through the Corporal Works of Mercy described in Matthew 25.
McEachern received a Bachelor of Arts degree in political science from Saint Michael's College in Colchester, V.T., and pursued theological studies at Saint Bonaventure University, Olean, N.Y., and Washington Theological Union, Washington, D.C. and most recently earned a certificate in Catholic Non-Profit Management and Leadership from Notre Dame University.
McEachern has overseen and conducted development and other programs for a variety of organizations throughout his career, including: The Diocese of Madison, The Diocese of Providence, Archdiocese of Boston/National Catholic Bioethics Center (NCBC), Archbishop Williams High School, American Academy of Optometry, American Optometric Foundation, United Service Organization (USO), and more.
Along with directing the Edmundite Missions, McEachern has published articles and is a sought after speaker on the topics of "fundraising as a ministry" and poverty-related issues. He just completed ten years of service on the Board of Trustees of St. Edmund's Retreat, serves on the board of his local chapter of the Association of Fundraising Professionals, was appointed to The USCCB's Sub-Committee Task Force for Cultural Affairs pertaining to African American Catholics and the 50th Anniversary of Bloody Sunday, and is a member and current Chairman of the Board of Directors of The National Catholic Development Conference.