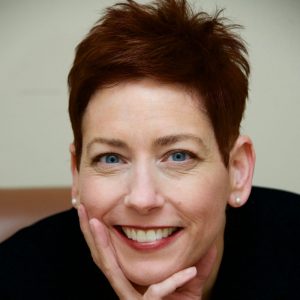 Trustee, NCCF
West Dundee, Illinois
Leslie Biggins Mollsen is the owner and CEO of American City Bureau, Inc., a fundraising consulting firm to not-for-profit organizations, specializing in major gift development. The firm is headquartered in West Dundee, Illinois.
Ms. Mollsen recently served on the board of directors of the National Catholic Development Conference (NCDC) as a corporate advisor for four years. Prior to this, she was honored with NCDC's prestigious George T. Holloway Distinguished Service Award. The award, established in 1975, is given annually to a member who has made an unusually significant contribution to the cause of religious and charitable fundraising. She was named Alumni-of-the-Year by her Catholic high school, St. Edward Catholic Central High School. She also served on the Giving USA Foundation Board (formerly the American Association of Fundraising Counsel's Trust for Philanthropy) for nine years.
Ms. Mollsen speaks at many conferences and seminars nation-wide on the topic of major gift development, volunteerism, leadership, capital campaigns and campaign preparedness.  Throughout her career, she has served more than a hundred not-for-profit clients including: Catholic organizations and communities of men and women religious, social service organizations, healthcare and healthcare-related organizations, educational and cultural institutions and programs, YMCAs and YWCAs, and more.  Prior to becoming CEO/Owner of the firm, she managed the firm's Communication Services Division. She is a graduate of Marquette University in Milwaukee, Wisconsin.